A small corner of the factory production floor in our experimental site, in one of the world's largest apparel manufacturing factories in China.
This is a young woman who I shadowed for several weeks in 2014 before we first designed a pilot field experiment. I learned that many migrant workers like her were extremely motivated, focused, and wanted to earn as much money as they could. But we know from the factory data that there was a lot of variation. People weren't performing as well as they liked. This brings to our research question — how to use psychology to move the behavior of these workers, who were already highly motivated?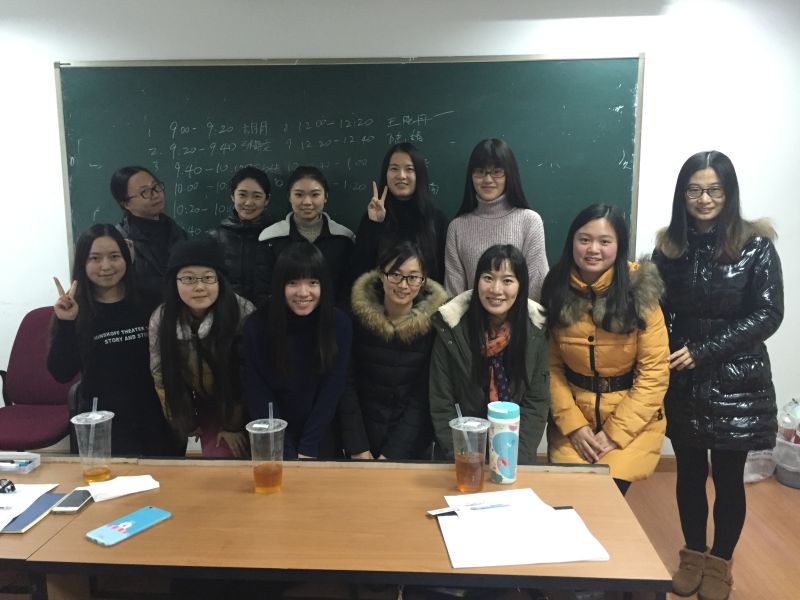 Last day of a five-day training session for graduate RAs in China, January 2016, before the commencement of data collection in spring. The RAs were interviewed and selected for their enthusiasm, communication skills, and time commitment for our work.
This picture illustrates the structure of assembly line work. Workers sit with their teams, but at their own workstation.
After we came back from the field every day (around 10 AM), I held debrief meetings with the RAs who worked for our factory experiment. This time, we drank coffee at a local Starbucks.